YOUR SILQ —
La majorelle
Visual Identity for the collection
brand Concept & Communication Strategy
Styling & Art Direction
photography

Arka Patra


MAKEUP

Zainab Ashraf


muse

Jupiter


location

The Space at 9/2


Your Silq is an eponymous label launched in 2019, aiming to utilize their craft to celebrate the non-confining individual — packing in elegance & comfort effortlessly. It launches small collections in the format of drops a few times each year, with an eclectic concept and visual identity for each of them.
A new world opulence with an old world charm
Inspired by the chic vibrance of Jardin Majorelle in Marrakech, the collection incorporates the jewel tone hues and vast collection of flora & fauna as eclectic, versatile garments. Your Silq works with the concept of creating flattering silhouettes that work with every body type and can be styled to make ones' own — giving way to #YourSilqYourWay, a concept that's also seen in successive collection and outreach strategies.
"A vibrant interplay of colours inspired by Jardin Majorelle"
The name of the collection as well as the above pieces of text were developed as part of the Concept & Communication Strategy for the collection.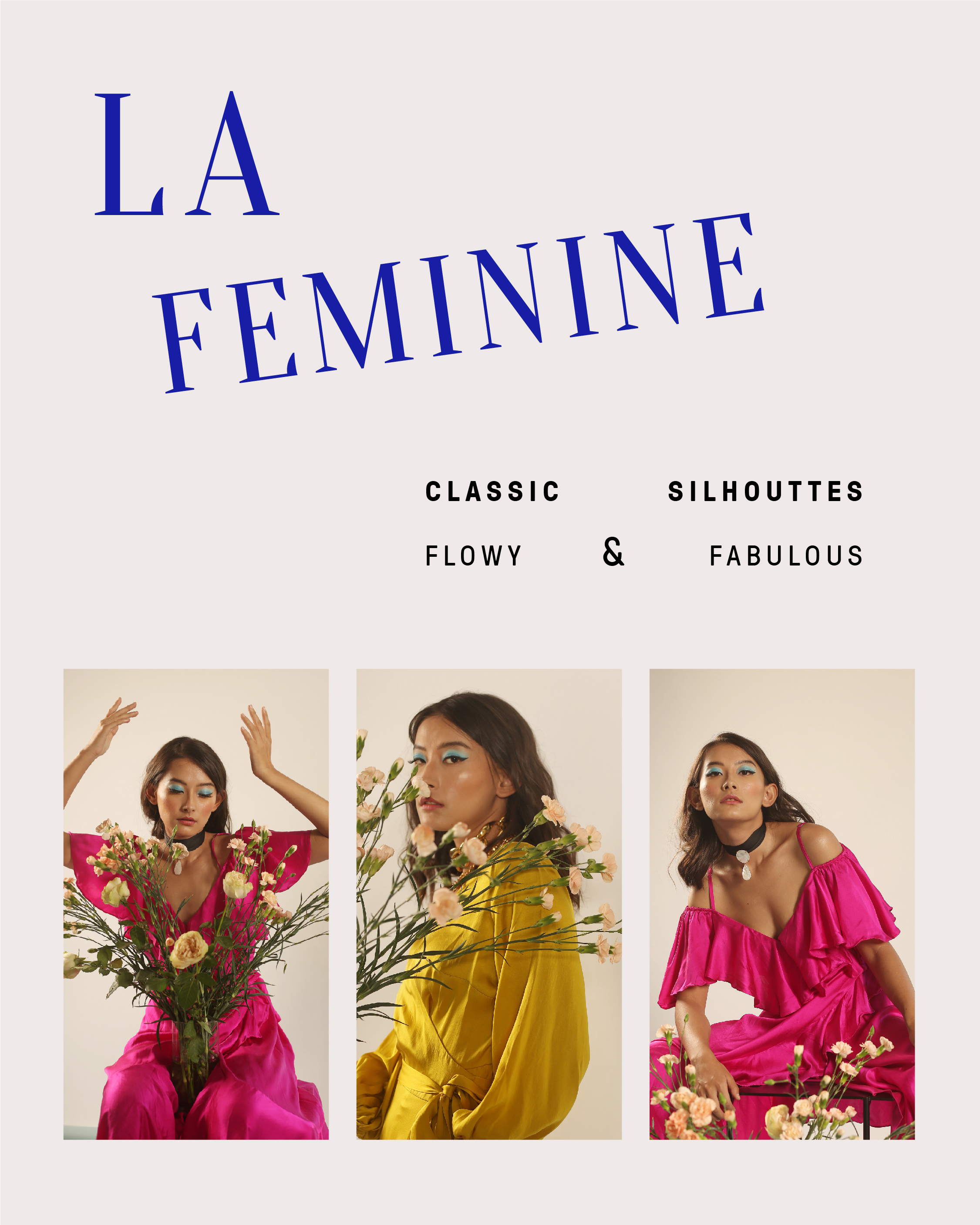 The Visual Identity for the collection was a cue from vintage posters— playful and carefree with inclinations used to bring attention to key phrases, including the name of the collection.


The idea behind Art Direction & Styling for this collection was to keep it retro chic, with bright bold eyes, florals and some spunk & sass —
Dreamy silhouettes, with a playful and fluid setting, a chic addition to one's wardrobe.