verb by pallavi singhee
packaging experience DESIGN
Fashion illustrations by
Visions in Blue
An unboxing experience, which includes e-commerce boxes and supporting print collaterals.
A packaging experience designed to create a sensorial journey around the unboxing experience for Verb by Pallavi Singhee, a clothing label characterised by the use of vibrant prints and the experimental use of textiles.
Taking cues from the breezy resort wear styles characteristic to the brand, the experience was designed around the alluring idea of a vacation, and the fact that your vacation begins right from the moment you receive your Verb package.
A box that captures the vibrant hues of the sun and transports you to those dreamy sunrises and sunsets—
Our process of crafting this experience began with a search for answers to the following questions—
How might we create a
sense of discovery
at every stage of the unboxing?
How might we use the commissioned illustrations in the best possible way?
How might we
integrate sensorial aspects
such as smell and touch to the experience, apart from sight?
How might we
create brand retention
for the customer?
And lastly, how might we ensure that our experience reaches our customer in the exact way we intend?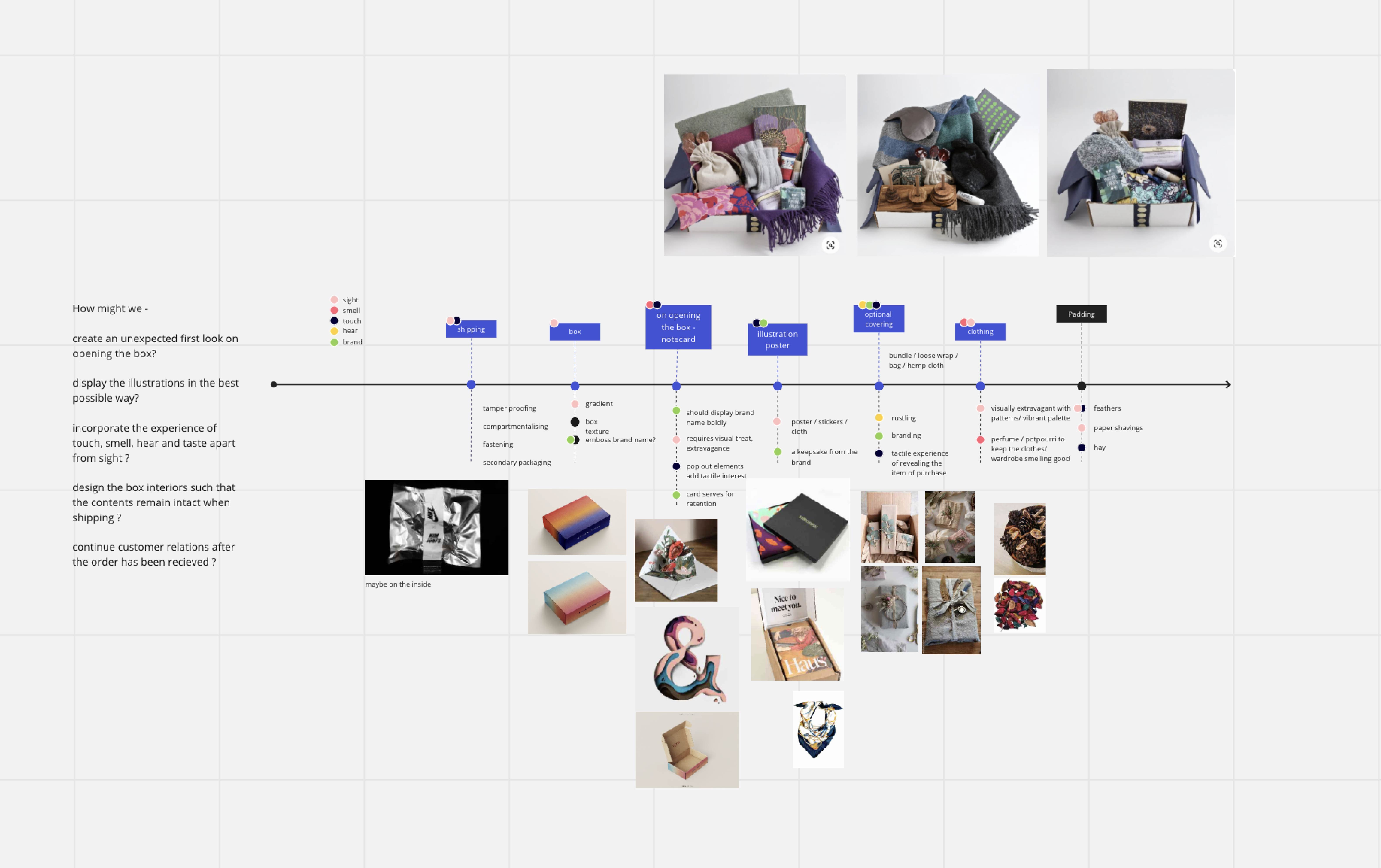 On the outside, they communicated the brand's language with stickers derived from the Verb illustrations. On the inside, the envelope was lined with bubble wrap to ensure safe transportation for the boxes.



Verb commissioned visual artist Visions in Blue to create fashion illustartions inspired by the brands'style and its eclectic, retro-chic vibe. The Space At 9/2 developed additional floral and tribal elements that were collaged with the fashion illustrations to beturned into memorable keepsakes in the form of a vibrant poster, and a personalized pop-up card that one would want to hold on to.