[ T H E F R I N G E ] infinite possibilities
artists

Studio Renn


art + exhibition

7 – 10th November, 2019 | 079 stories, Ahmedabad | 11 am - 8 pm


event conceptualization and installations by the space at 9/2


The exhibit is designed as a site for deep and authentic integration — A living, embodied site where precious wearable forms, art (movement, music) and processful thought, can meet and manifest the world of Renn.

[about]

The fringe is antispace —empty, not filled but to be filled, the space of potential intersection, interference and disorder.


[A playground of ideas]

A fringe is a space to allow childlike wonder.

Thoughts are precarious. The Fringe is where you preserve them.




[about studio renn]

Studio Renn makes fine jewelry; much like the artistic inspirations and journeys that compels them to express and create.

Founded by Rahul Jhaveri, each piece designed at Studio Renn has its own narrative and is crafted for the connoisseur who appreciates the fine balance between form and function and is interested in the practical magic of how seemingly disparate parts become a whole.


[purpose]


A recall to the artists processes depicted in Infinite Possibilities & One Unique Point Of Existence - I but this time, as a more intimate exploration of the process itself. You have to have an internal necessity to become creators of magic - to see it come alive.


– exhibit components –
space design
Depending on where you stand, determines what you see



[The exhibit is a site for provocation]
and wishes for visitors to encounter jewelry as a powerful tool of self exploration and expression.
An ante - gallery ponders on the process of making and the process of wearing — a central note in the world of Renn. This is both a precursor and end note for visitors who wish to learn of the ideology behind creating the pieces of jewelry.


[Beginning]
the trail with an installation that is is a portal to [T H E F R I N G E].
It is a site specific piece; and is to be the transient space between stability and transformation; order and entropy; reality and dreams;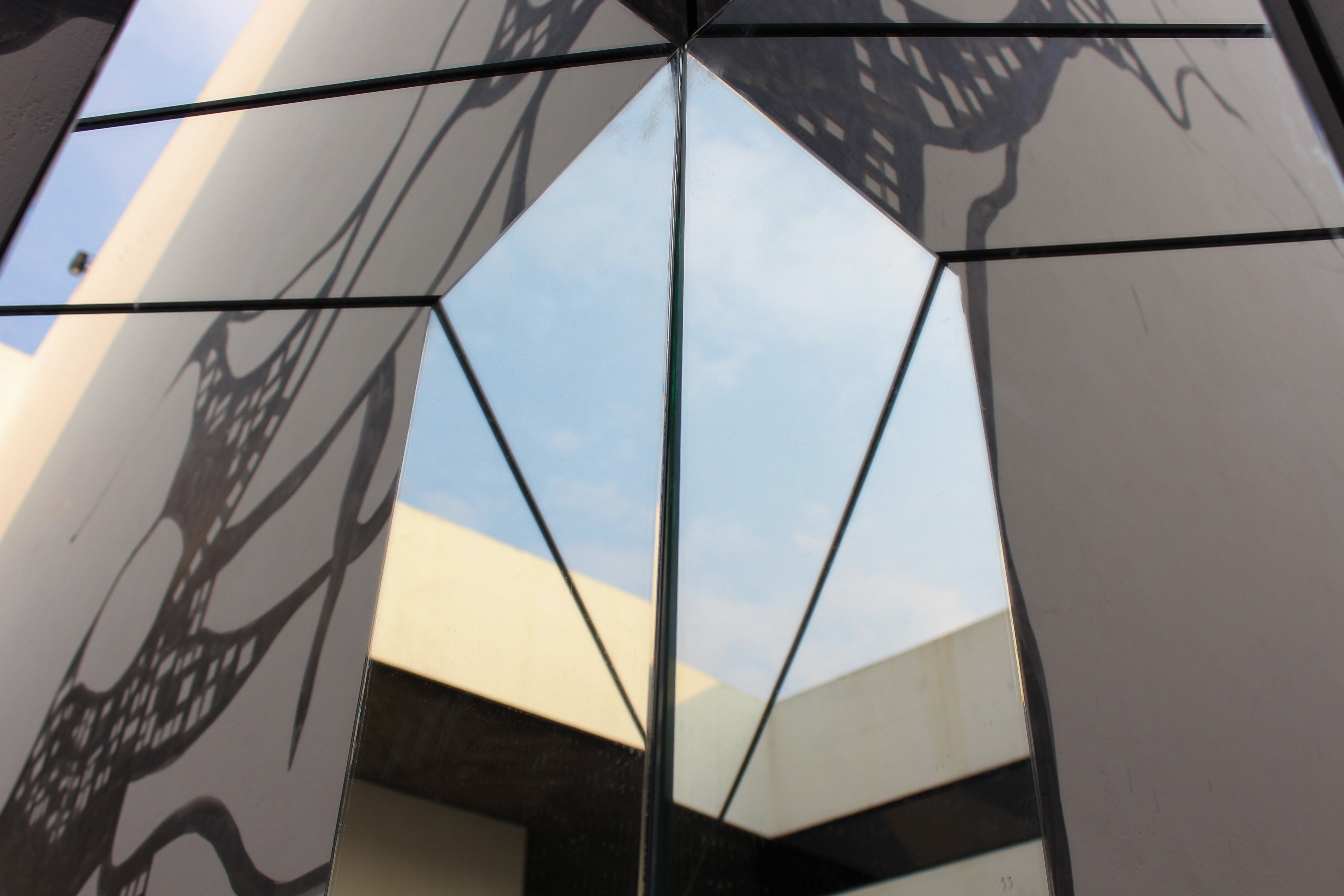 [Inventing]
spaces of wonder, where the visitor can immerse themselves into the fine pieces of jewellery. The galleries progress from dark to darkness and is conjuncted by a loop of mirrors titled 'Infinite Possibilities & One Unique Point Of Existence' where the viewer walks through multiple versions of oneselves and a key piece from Studio Renn. The mirror is 'punctuated' by a peep hole that is a metaphorical wormhole to the multiple dimensions of the space itself and thought processes.


[Arrival]
Wildness. Precariousness. Preciousness.


[engagement] – movement art
A contemporary dance performance that illustrated our narrative

Dance is happening, rising and falling in each of us - symbolised by the dancing bodies the audience witnesses. This dance of constant creation and dissolution is both the practise and process of art making, as is the bringing to life of the pieces on display. They are manifest but the journey doesn't end here. The works have an effect – (both dance and jewellery) on a viewer and are given meaning by this act of witnessing, owning and/or carrying onward - either as the embodied experience we create or physically as a new part of them that they acquired here. Somehow the process – vision, love, labour, dreams and intuition that went into creating these pieces, lives on within them.


visual identity design
Designed to allow an expedition of sorts into the minds of the creators and visitors themselves

A way to marry the conceptual, seeds of ideas with the physical.