luxmi
Concept & Communication Strategy for the Brand
Styling & Art Direction
Photography and Videography
Luxmi Tea was founded by PC Chatterjee as an Indian movement for self reliance when the tea industry was primarily British in the year 1912. They have 25 estates across India and Africa. Luxmi Tea offers 9 different types of tea blends, each with a story to tell.
The communication strategy for the brand was created focusing on the origin of the tea blends and the story each tea had to offer, complementing their exceptional taste and flavour profiles.The focus lay on practices followed by Luxmi tea to prepare the teas with nurture and care, providing teas directly from the estate to the cup. The importance of the regions and origins played an important role in our communication to make the objective of educating users about more than just tea.
The H1 typeface for Luxmi is Schnyder Demi to establish the old-world charm of the brand and bring out the refiness of the brand communication in conjunction with the teas offered. This was set alongside Hoefler to keep the body text clean and clutter free.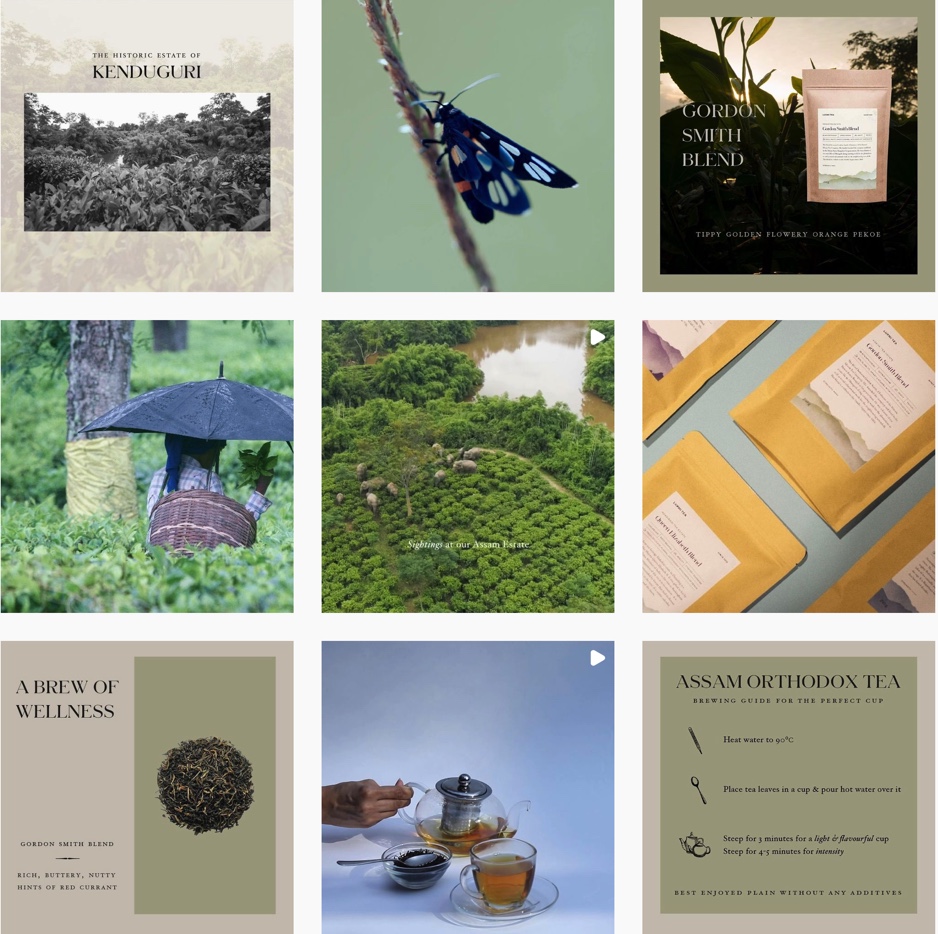 — Luxmi Photoshoot —

Photographer & Videographer

The Space At 9 by 2
Styling & Art Direction

The Space At 9 by 2
Photography for Luxmi Tea began with basic product shots for all tea blends focusing on the packaging, tea leaves and the color of the brewed tea. Ingredients like spices were paired with the tea blends to focus on the benefits in terms of health and wellness of each tea blend subtly focussing on the origin of each tea. Both video and static formats were explored along with stop motions.
Tea Table formats with snacks and food pairings were explored to build upon the launch of pyramid tea bag blends for Luxmi Tea .
Interested in branding for your beverage or wellness brand?
Get in touch.