KALFEST
spatial design CONSULTANCY
About


An Art Rickshaw initiative, Kolkata Arts Lane Festival, popularly known as Kalfest, is a confluence of a wide spectrum of people. It is a space – a bubbling cauldron of reflections, opinions, and expressions – that celebrates spontaneity and individualism. The vibe of the festival is underscored by exchanges that occur between the visitors and exhibits that are artistic and interactive. The KAL Fest is one of the most colourful events to happen in the city.


Purpose


To conceptualize the narrative 'A Day in your Story' through a spatial embodiment for the third edition of the festival. To elevate the humdrum of Hindustan Park to a polychromatic buzz through structural explorations in experience, colour and scale. This protean tale of everyday living in the city was illustrated in divergent hues that quite literally, enveloped the entire street across dimensions.


Concept

The new branding for KALFest and a series of illustrations that initiate the theme - A Day In Your Story were combined and set into patterns. This was the premise for all the aspects of space design.



– COMPONENTS –
Entrance
The structure was made using bamboo – a technique that is used widely during the the Durga Puja festival that Hindustan Park is very famous for (apart from its now very bohemian and artistic disposition). The structure put in place larger than life interpretation of the patterns that sought to introduce visitors to the theme and new branding. The patterns were created by router cutting MDF and detailed by hand – to highlight the workings of Art Rickshaw as an art studio.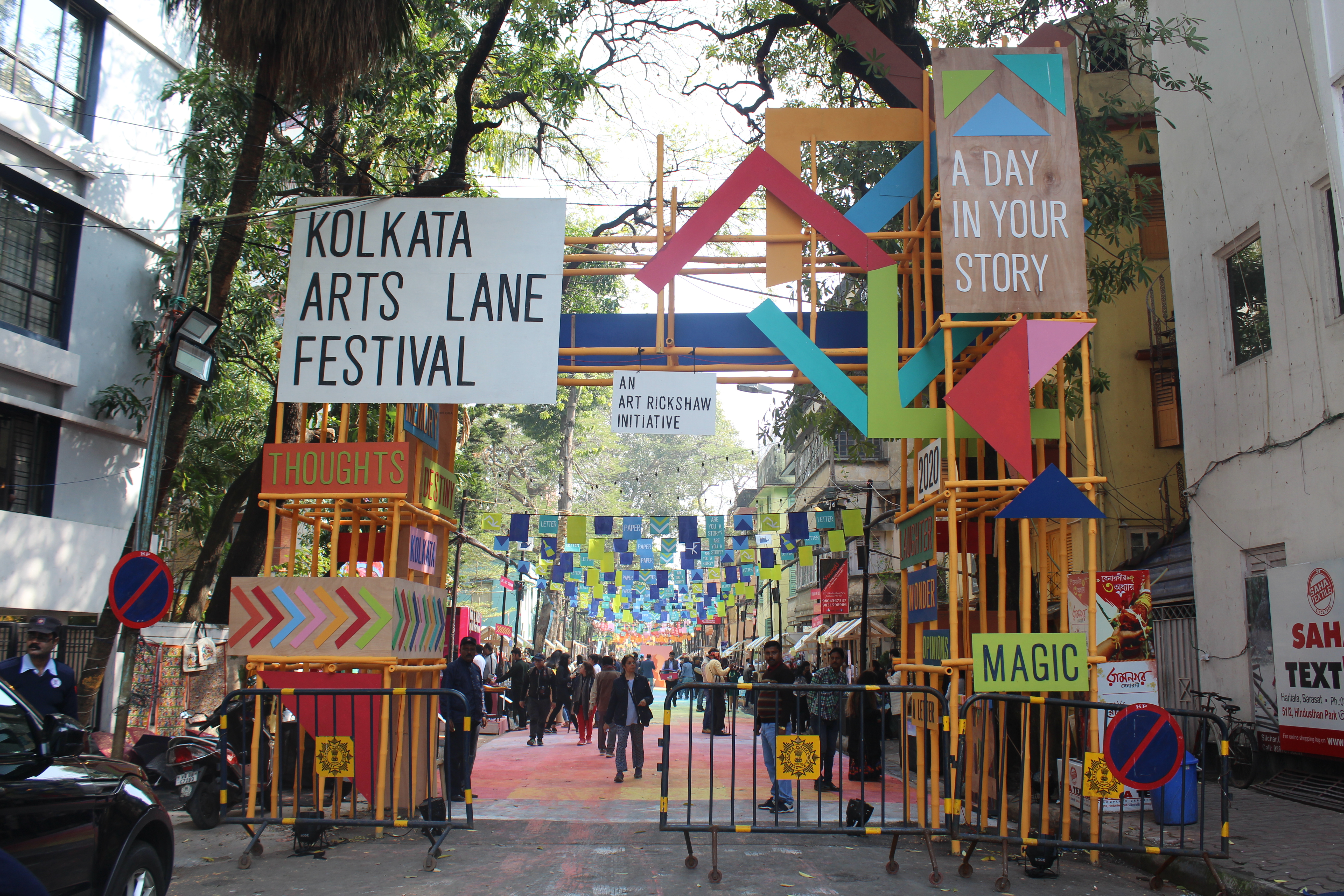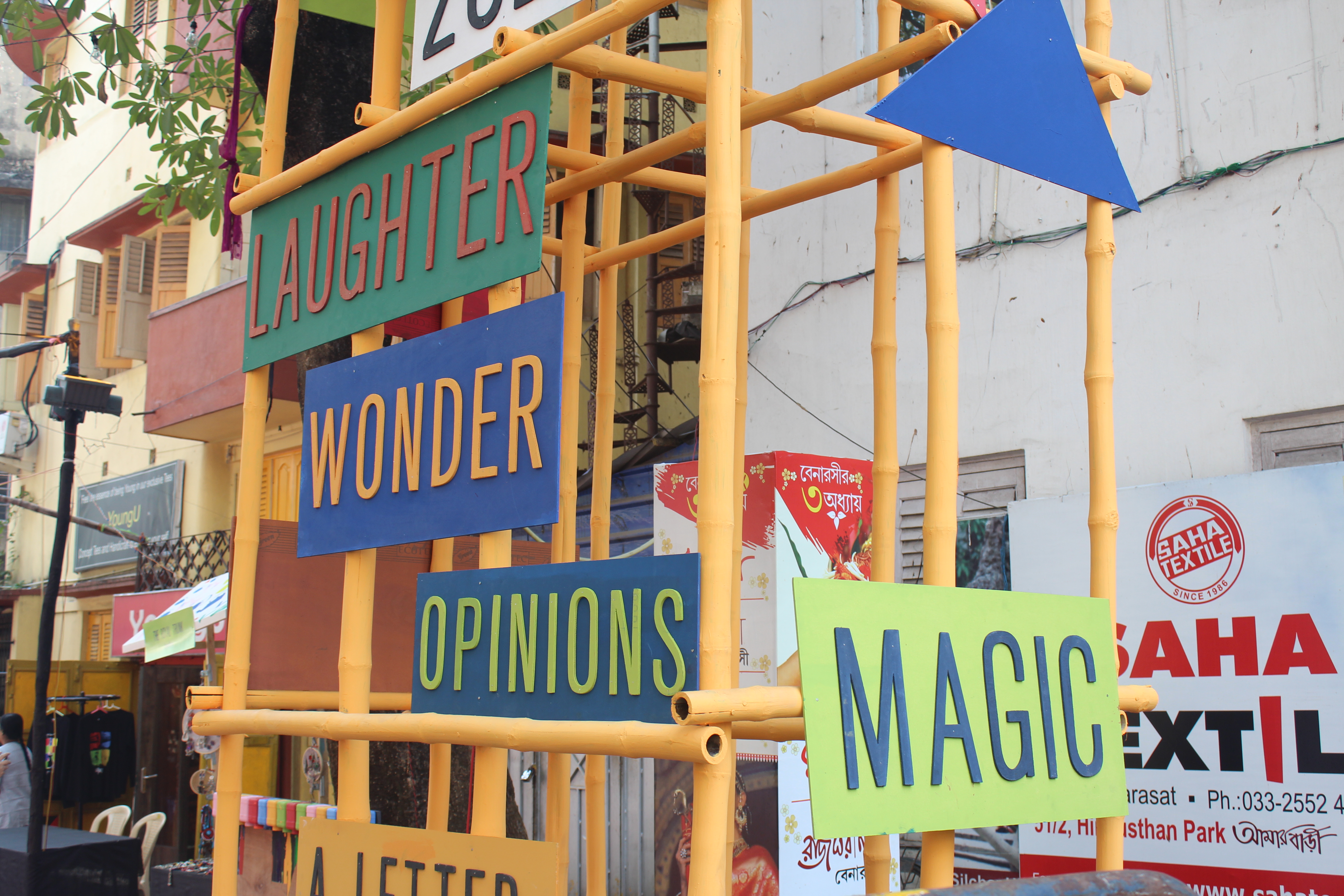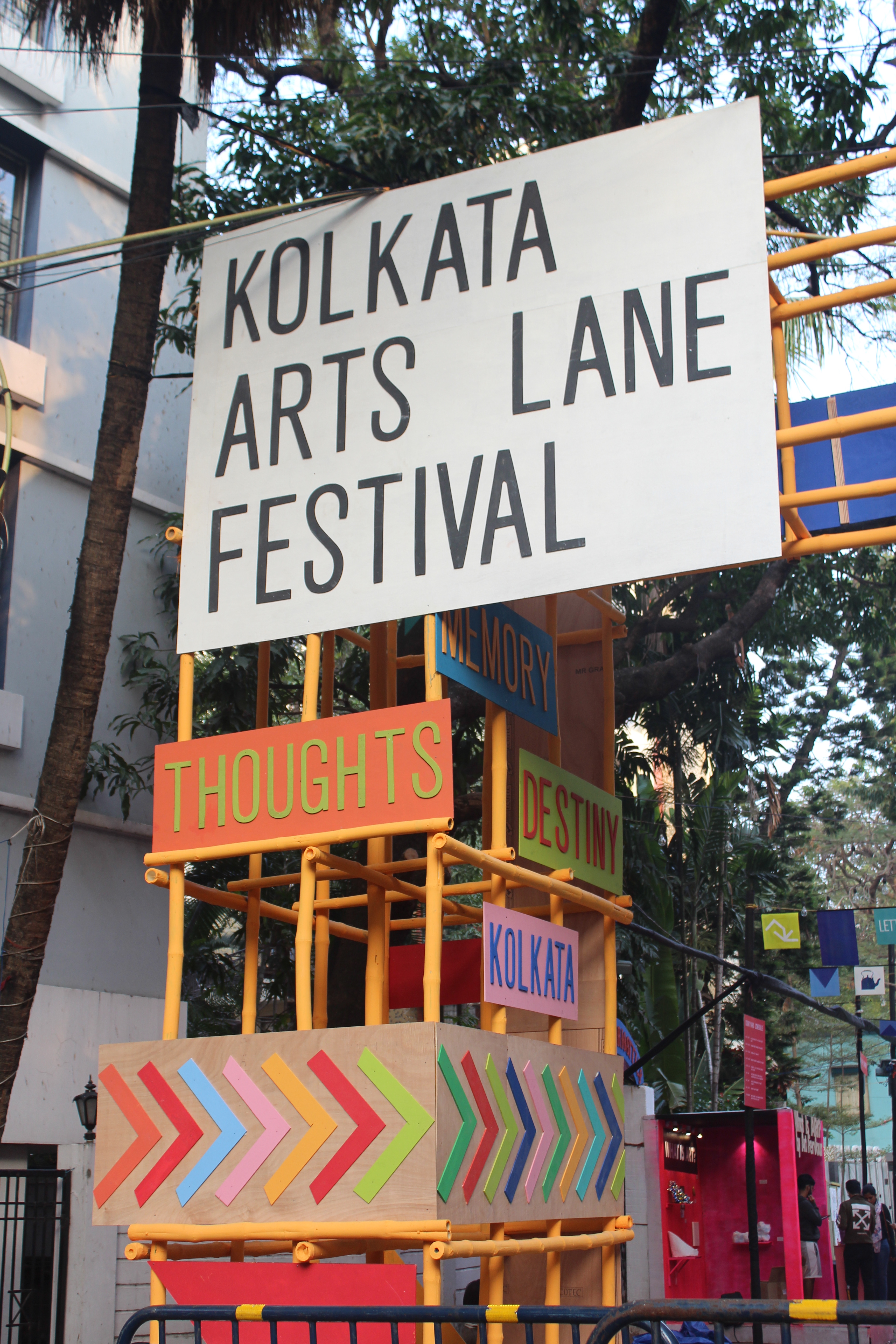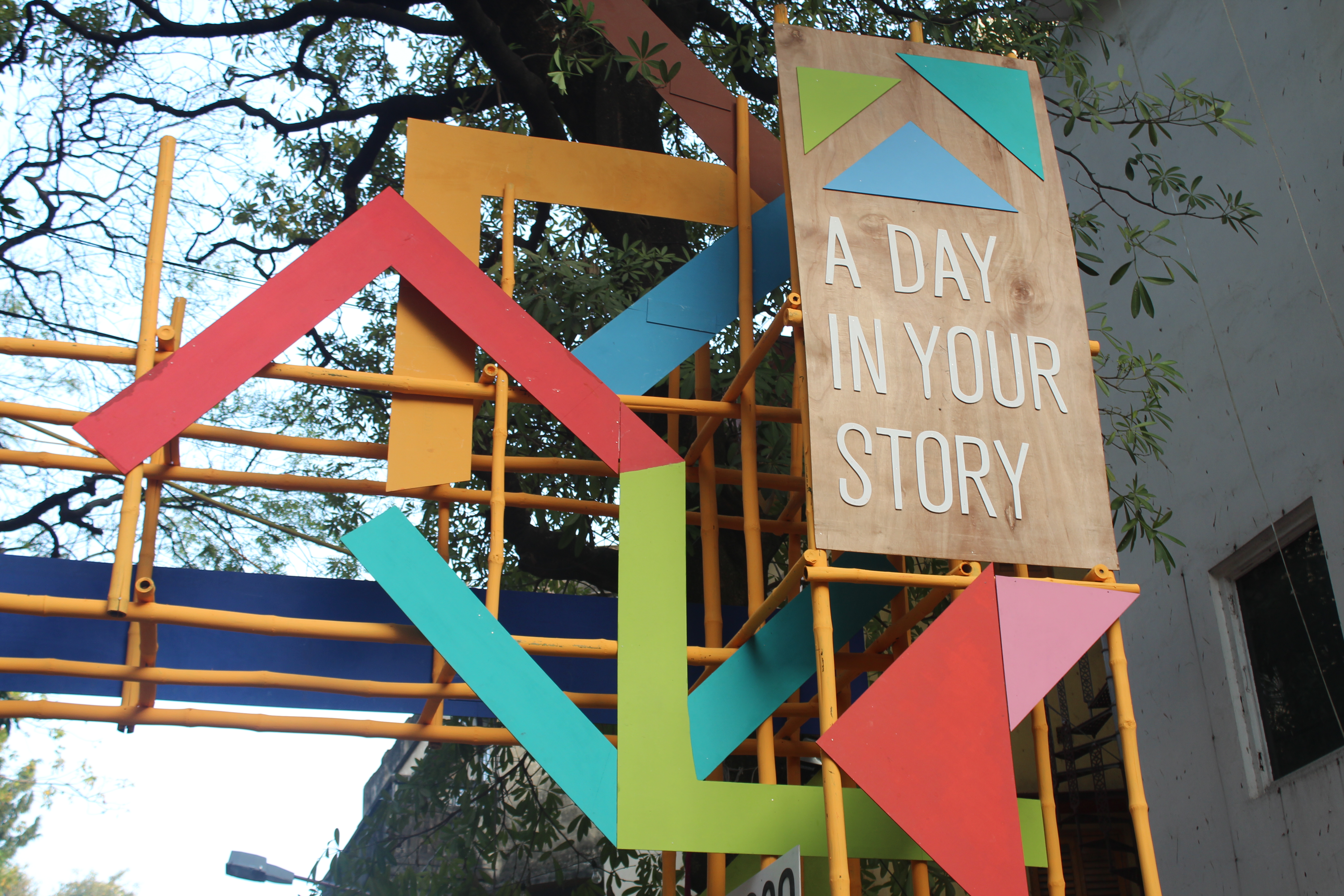 Polychromatic Playground by The Space At 9/2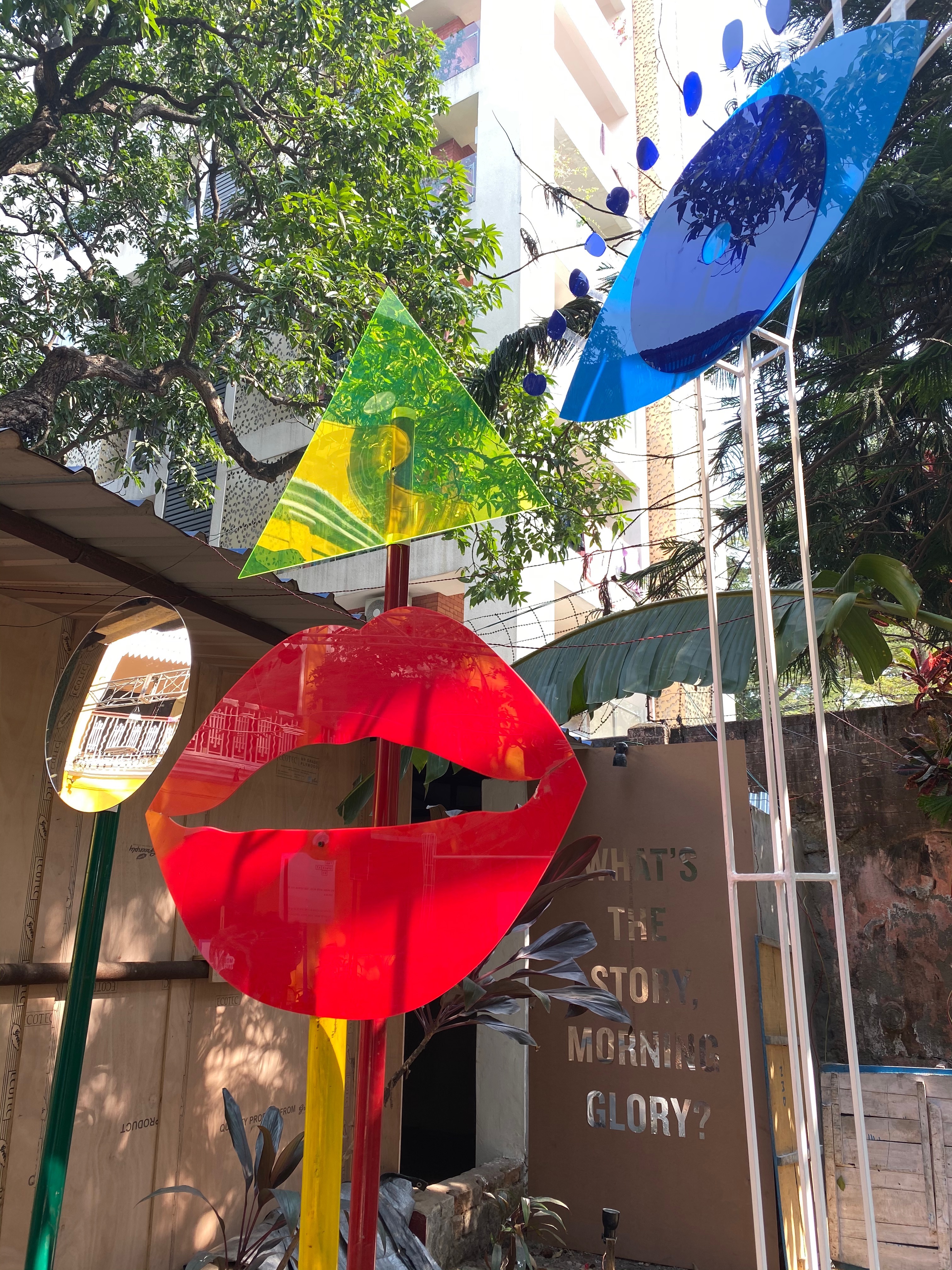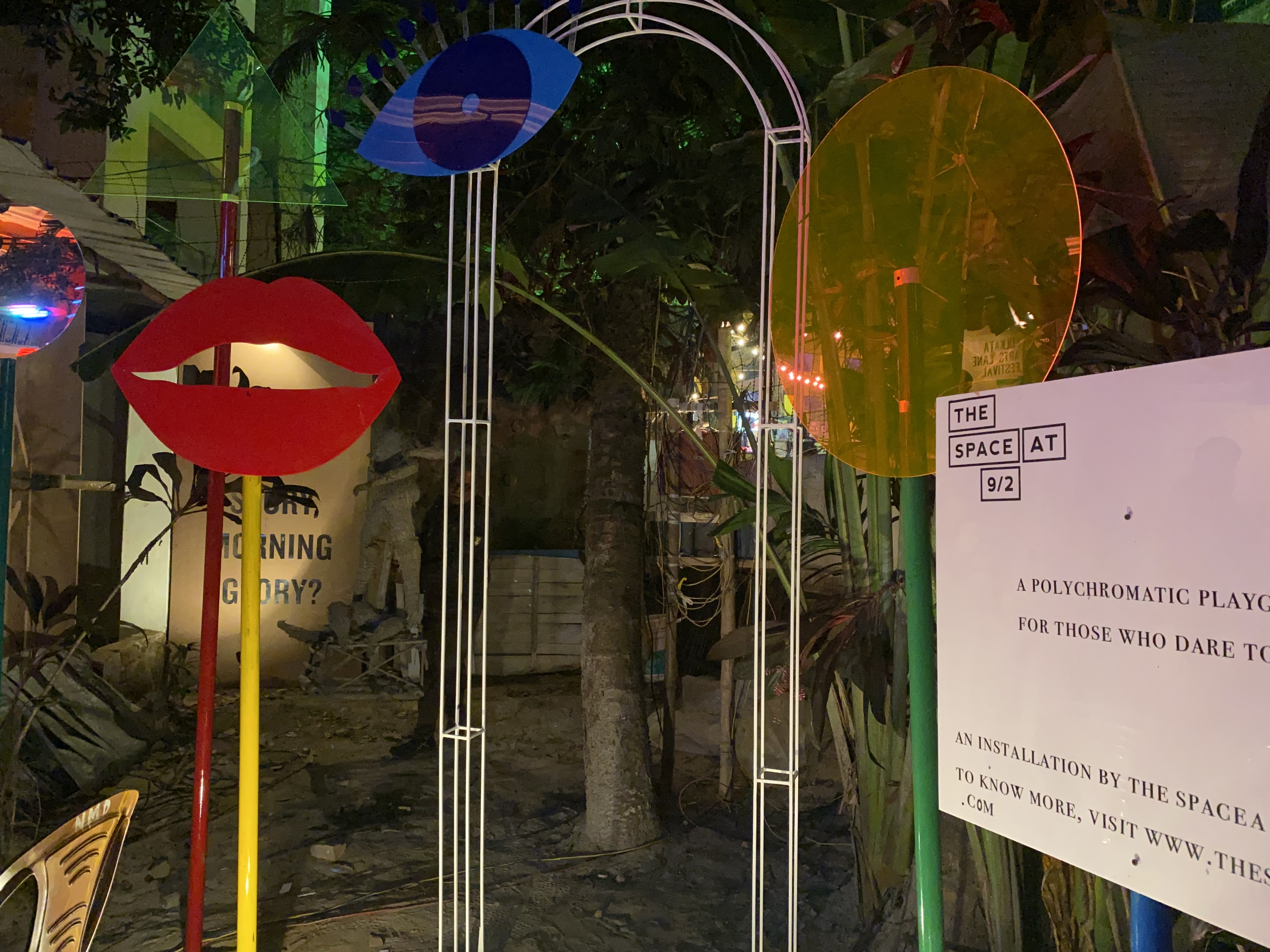 We Swing Both Ways – The newer one being color
by The Space At 9/2







Courtyard light installation





Buntings, Awnings, Signages