abstraction / subtraction
at what's next at the india story
artists – to be discovered
Korra, Three, Anuj Bhutani Studios, Door of Maai
431-88, Maku, KUNZA, Doodlage, Anaam, Ishana
Son Of A Noble, Milk Teeth, Studio Metallurgy
Brandless, Manifest Design, June, Arunima Majhi
Misho Design, Silvense, Aagor by Aditi Holani
art:art
Isha Pimpalkhare, Radhika Agarwala, Siddharth Sengupta
an apartment for thought
InBloom, Marici Experience Centre, N Art, Rayden Design, Colourscape, SeenIt, Pepe, Aditi Bable, Dessert Palette
dialogues - reading room
Curry Magazine, Salon De Thé by Earth Loaf
art + exhibition

21st - 23rd October, 2016 | Swabhumi, Calcutta | 11 am - 7 pm
presented by anahita kaya at the india story 2016 — a neotia arts trust initiative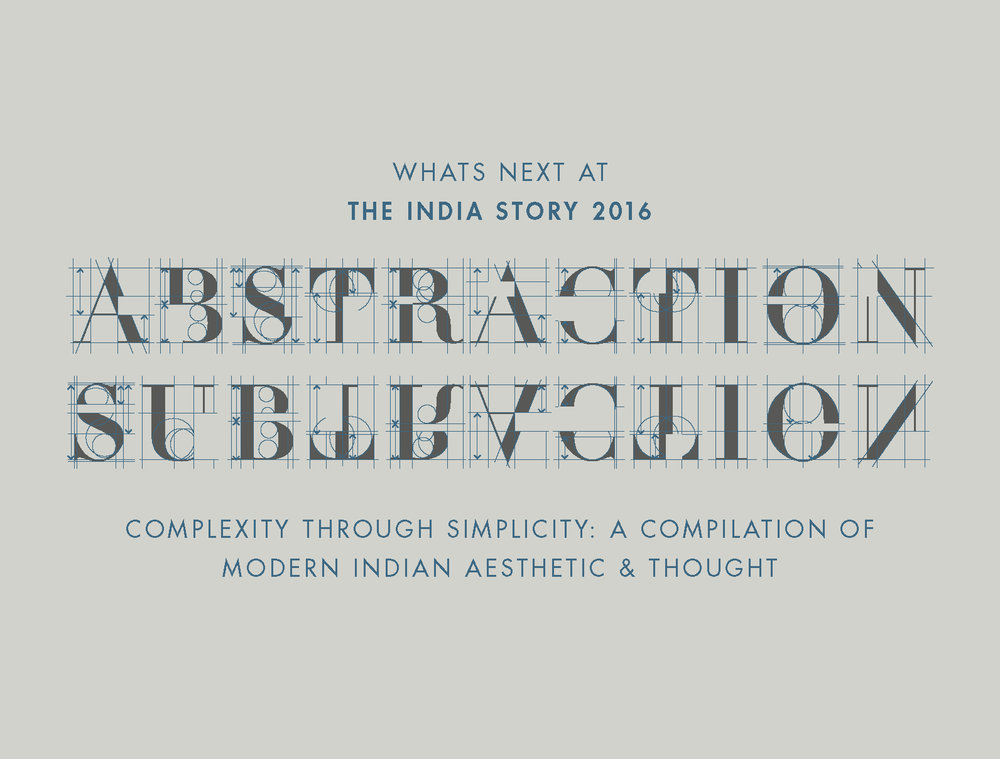 It is a journey through concepts, objects and actions such as minimalism, numbers, fluidity and time travel that opens the window to acute refinement and appreciation of detail; by meddling everyday observations with reflections on the future of Indian fashion, design and sensitivity, it amplifies the need to critically reassess what it means to be well dressed, what it means to be intellectual.
The Space At 9/2 curates and designs the What's Next section at The India Story 2016.
Discover the best of modern Indian fashion, art and design - as it should be.